Unblock Master is an easy-to-use VPN application that lets you access websites, watch videos on YouTube, make unlimited voice and video calls worldwide, and provide internet security on mobile devices. Unlock the full potential of your device with the Unblock Master VPN service and enjoy high-quality, unlimited VoIP calls and high speed broadband internet. Unblock Master offers a secure path through public networks. Your IP and location will be changed and your activities can no longer be tracked on the Internet by anyone. Both mobile phones and tablets are supported by this VPN app.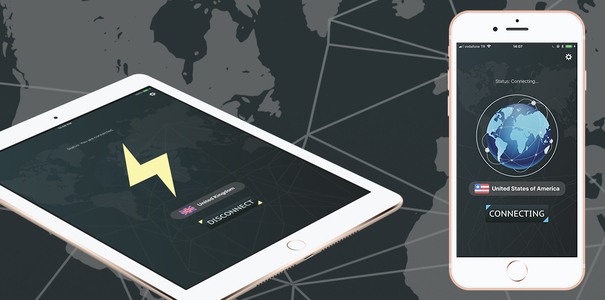 Unblock Master的其他一些主要功能您可能会喜欢:
解除封锁大师保护您的隐私安全
我们有没有日志政策。 无需注册。 100%匿名冲浪。
最快的高级VPN最佳价格。
更改IP地址。 你会像幽灵一样在互联网上冲浪。
通过一键式快速VPN连接。
Secures public hotspots and protects your connection from third parties such as hackers and ISP's. Nobody can view your personal communications, information or data.
更改IP地址使您在互联网上匿名。
Unblock Master grants you unrestricted internet access including adult video web sites.
Unblock Master lets you to access social media such as youtube, skype, whatsapp, twitter.
使用军事级加密保护您的连接。
By selecting a vpn country, you will surf the internet as you are from that country. Websites can't see your ip address or country while using Unblock Master.
Does not monitor your traffic, does not collect any information about you.
Unblock Master技术
We are using cutting-edge technology to access content on the internet. Unblock Master VPN is built on Shadowsocks Proxy. Shadowsocks is a secure socks5 proxy, designed to protect your Internet traffic. Your connection becomes secured with industry level encryption algorithms. Unblock Master analyzes your connection and opens a shadowsocks proxy tunnel through the internet. Unblock Master is strong enough to secure your connection from any type of cyber attack. Unblock Master is the best choice to make VOIP calls in Dubai. We select our servers that live up to our high standards of security and privacy. Our servers are protected with military grade firewalls and operated by only our company. We do not permanently store IP addresses, nor do we store logs.
关于Yuix Networks
Unblock Master由Yuix Networks生产。 我们的使命是培育健康开放的互联网。 Yuix Networks致力于以可接受的价格提供优质的服务。 我们关心您的隐私,我们的任何应用程序/服务都不会记录任何个人数据。 我们有没有日志的政策。
全天候客户支持
如果您遇到任何问题,请通过电子邮件info@yuix.org与我们友好的客户支持人员联系。 有知识的团队会很乐意回答您的问题或提供建议。
解除阻止Master VPN提供无限VPN计划,并在开始时进行为期7天的试用。
隐私政策:https://yuix.org/en/unblock-master/privacy-policy
使用条款: https://yuix.org/unblock-master/terms
支持邮件: info@yuix.org
版权所有©2018 Yuix Networks