Unblock Master is an easy-to-use VPN application that lets you access websites, watch videos on YouTube, make unlimited voice and video calls worldwide, and provide internet security on mobile devices. Unlock the full potential of your device with the Unblock Master VPN service and enjoy high-quality, unlimited VoIP calls and high speed broadband internet. Unblock Master offers a secure path through public networks. Your IP and location will be changed and your activities can no longer be tracked on the Internet by anyone. Both mobile phones and tablets are supported by this VPN app.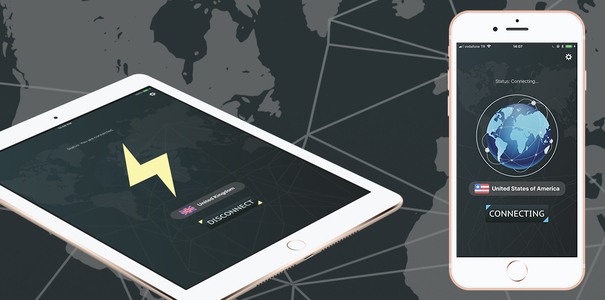 Some other key features of Unblock Master you may like:
Unblock Master keeps your privacy secured, reclaim your privacy!
No logs policy, no registration required. 100% anonymous surfing.
Best price for fastest premium VPN.
Change IP address. You will surf on the internet like a ghost.
Express VPN connection by one tap.
Secures public hotspots and protects your connection from third parties such as hackers and ISP's. Nobody can view your personal communications, information or data.
Changing IP address makes you anonymous on the internet.
Unblock Master grants you unrestricted internet access including adult video web sites.
Unblock Master lets you to access social media such as youtube, skype, whatsapp, twitter.
Secures your connection with military grade encryption.
By selecting a vpn country, you will surf the internet as you are from that country. Websites can't see your ip address or country while using Unblock Master.
Does not monitor your traffic, does not collect any information about you.
Technology of Unblock Master
We are using cutting-edge technology to access content on the internet. Unblock Master VPN is built on Shadowsocks Proxy. Shadowsocks is a secure socks5 proxy, designed to protect your Internet traffic. Your connection becomes secured with industry level encryption algorithms. Unblock Master analyzes your connection and opens a shadowsocks proxy tunnel through the internet. Unblock Master is strong enough to secure your connection from any type of cyber attack. Unblock Master is the best choice to make VOIP calls in Dubai. We select our servers that live up to our high standards of security and privacy. Our servers are protected with military grade firewalls and operated by only our company. We do not permanently store IP addresses, nor do we store logs.
About Yuix Networks
Unblock Master is produced by Yuix Networks. Our mission is to foster a healthy, open Internet. Yuix Networks strives to provide quality service for acceptable prices. We care about your privacy and any of our apps/services does NOT log any personal data. We have no-logs policy.
24/7 Customer support
If you ever encounter any issues, contact our friendly customer support staff via email at info@yuix.org. The knowledgeable team would be happy to answer your questions or offer advice.
Unblock Master VPN offers Unlimited VPN Plans with the 7-day trial at start.
Privacy Policy: https://yuix.org/en/unblock-master/privacy-policy
Terms of use: https://yuix.org/unblock-master/terms
Support: info@yuix.org
Copyright © 2018 Yuix Networks